Mirrors
---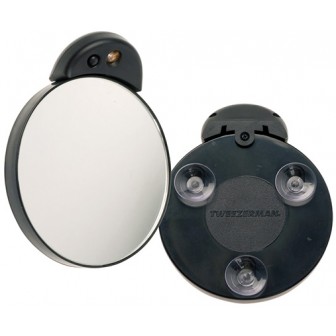 Tweezerman 10x Magnifying Lighted Mirror Attaches To Any Smooth Surface
Shed some light on what you've been missing
A 10x-magnifying mirror with a built in white-light. Helps isolate the finest of hairs for precise plucking. Suction cups on the back of the mirror attach to any smooth surface. Can also be used for makeup application and contact lens insertion.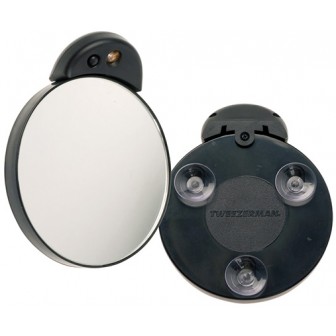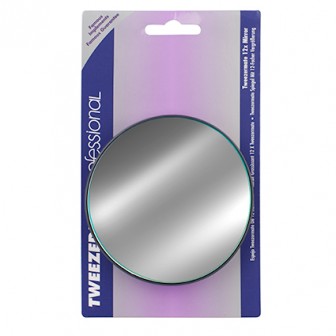 Tweezerman Professional Tweezemate 12X Mirror
Compact Magnifying Mirror
Light, compact tweezerman tweezermate, ideal for your handbag.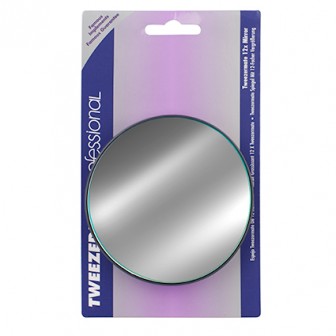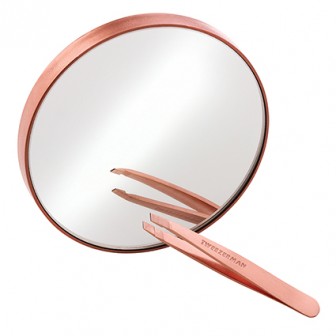 Tweezerman Rose Gold Mini Slant Tweezer And 10x Mirror Duo
Rose Gold Love Story
The must-have duo for brow perfection, outfitted in the favourite metallic of the moment, Rose Gold. Featuring Tweezermans famous Mini Slant Tweezer and clear from edge to edge 10x Magnifying Mirror - the perfect duo for identifying and isolating even the finest hairs for precise tweezing.

The popular Tweezerman Slant Tweezer has been miniaturised, featuring perfectly aligned, hand-filed precision tips for expert brow shaping. Mini but mighty, the Mini Slant delivers the same accurate results you expect from Tweezerman!

The powerful 10x magnifying mirror is optically correct and distortion free, allowing you to isolate even the finest hair for precise and easy plucking. Suction cups attach to any vanity mirror or clean, smooth surface for convenient hands-free use.

Perfectly portable and elegant, the Tweezerman Rose Gold Mini Slant Tweezer and Magnifying Mirror Duo is a must-have for every sophisticates makeup kit. Tweezerman, the beauty tool experts.
Features:
The perfect duo for identifying and isolating even the finest hairs for precise tweezing
Magnifying mirror is optically correct and distortion-free
Suction cups attach to vanity mirror or other clean, smooth surface for convenient, hands-free use
Famous perfectly aligned, hand-filed precision tips for expert brow shaping
Stainless steel mini slant