Gama Professional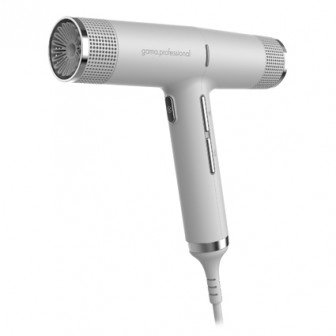 Gama Professional iQ Perfetto Hair Dryer
A New Era In Hair Dryers
The lightest, most powerful and most intelligent hair dryer! Welcome a new era in hairdryers with IQ Perfetto Hair Dryer by Gama Professional, an amazing technological advancement weighing in at only 294 grams (the weight of your smartphone!). This is the hair dryer hairstylists have dreamed of: ultra-compact, ultra-lightweight, quiet, self-cleaning with exceptional performance. IQ Perfetto is the super smart brushless motor delivers speed up to 110,000 rpm, 7 times faster than a traditional hair dryer. A cult object and essential styling tool!
Features:
294 grams of incredible innovation (the average weight of a smartphone)
Intelligent brushless, long-life motor with speed to 110,000 rpm: 7 times faster than a traditional hair dryer
2000 watts of power
Venturi Effect multiplies air flow without using extra power
Super quiet at only 78 dB
Inbuilt anti-bacterial and ionic generator for smoother, colour protective results
Ultra-compact at nearly half the size of a traditional hair dryer: Air outlet diameter 46mm, width 193.5mm, height 166.8mm
Digital interface
Memory function allows the dryer to remember speed and temperate settings
12 available configurations and cold shot button
Includes 1 diffuser and 2 nozzles
Auto-Clean Technology allows deep-cleaning of the rear filter
Oxy Active Technology: Ozone ion emission to smooth the hair cuticle for sensational results
Self-diagnoses any irregularities
Perfectly balanced to prevent sore arms
3 metre professional length cable
Designed In Italy
2 year warranty.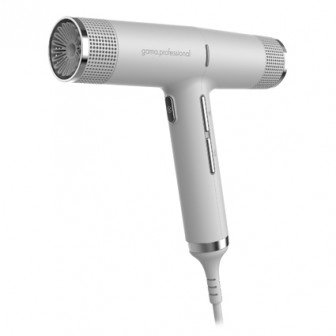 Showing 1 to 1 of 1 (1 Pages)
Our Brands